More fish taken with my favorite tactic……JIG FISHING!!  Nothing like seeing that float slip under, swinging, having that rod bend to the cork, and feeling the surge of life on the other end!!
Here is a nice Umpqua River winter steelhead that fell for a pink/orange jig!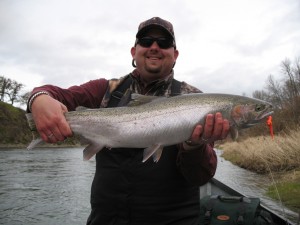 A winter steelhead from the Rogue River that also fell for the orange/pink: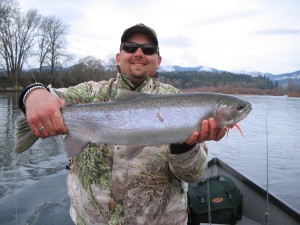 Upper Rogue River jig fish!
Big ole colored up Coho buck that couldn't resist the VOLCANO jig!!!
Tight lines and screaming drags to all!!!