Before and after shots of a Shimano Calais that spent a couple of days on the bottom of the river. The lucky angler was fortunate to "re-catch" this fine expensive piece of equipment. Amazing how quickly dirt and debris finds its way into, under, and inside everything on the reel. Some Reel Tech TLC and she is good as new and ready to fish again!!
BEFORE:
Underside of reel, handle and spool showing debris buildup.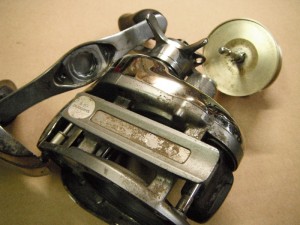 Heavy debris under the main sideplate.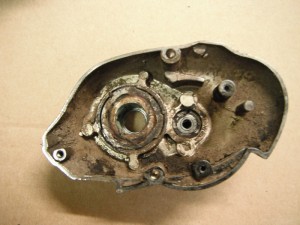 Debris found under the star drag and into the anti-reverse bearing housing.

Debris buildup inside frame of reel.

Showing major debris intrusion inside and under sideplate.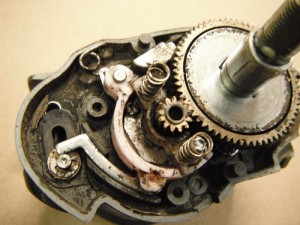 Many parts need to be removed to get inside an intricate Shimano Calais.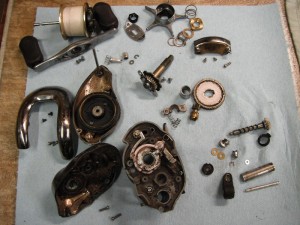 AFTER:
Under side of reel clean and debris free.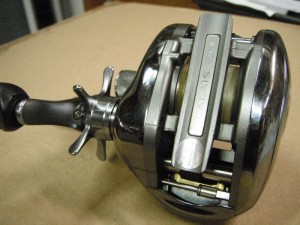 Reel pieces are clean and debris free

Clean insides,lubed and ready to go.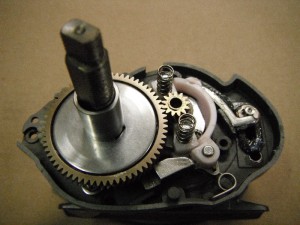 Inside of main sideplate. Nice and clean!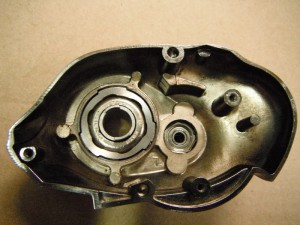 Ready to fish!

Tight lines and good fishing to all!