HERE IT IS LADIES :)…….What better reason to go out and purchase some new matching shoes and clothing……your very own, and very fashionable…..Reel Tech Custom Rod !!
This build just completed exceeded my expectations. Custom salmon rod for a lady angler, a gift from her man. Needless to say, this will be an eye catcher on the river, and surely be the envy of her fellow lady angler friends.
MHX SA1025 8'6″ 12-25# blank, Mudhole CRB Cherry Blossom Blank Thru Casting Seat, American Tackle Ring Lock Nanolite Casting Guides, Split Grip Carbon Fiber handle, Rubber Butt Cap, Silver Aluminum Winding Checks, wrapped in Hot Pink main wraps/white trim. Custom matched marbling job in the rear section to match the seat color. Rod finished with pink/pearl glitter epoxy. UNBELIEVABLE !!!!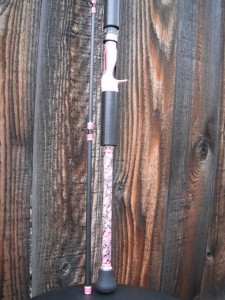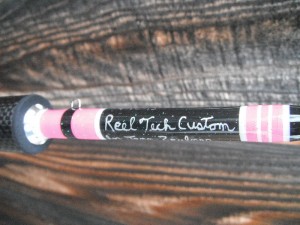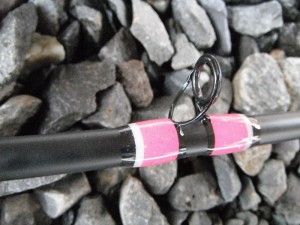 Mudhole CRB Cherry Blossom Blank Thru Reel Seat…….what more could a girl want for her own salmon rod!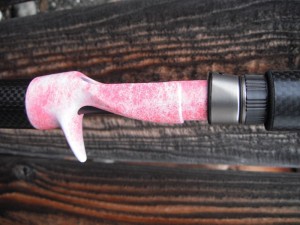 Custom color matched marbling – Mixed colors to achieve a perfect color match to the CRB Cherry Blossom Reel Seat. Pink/pearl glitter epoxy..OUTSTANDING!!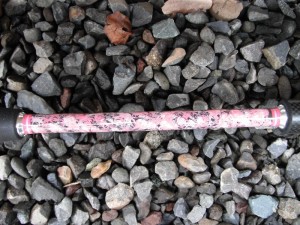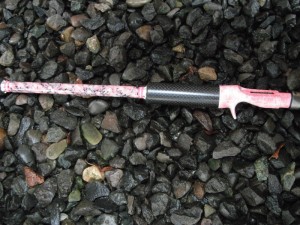 Here's to our lovely women fishing wives/friends/partners, and providing a justifiable reason for them to go out and get some matching "accessories" 🙂
Tight lines lady anglers !!