Custom just completed and will be delivered soon. This is the second Reel Tech Custom for Amy Sandlin. She wanted to match the thread wraps of the steelhead rod I made her, finished with some custom marbling. The rod turned out fantastic, and based on the responses to the work in process photos I sent to Amy, she is in love, and cant wait to put this rod into action. Enjoy your new toy Amy, and thank you as always for choosing The Reel Tech.
Rogue SM827 8'2″ 12-25# blank, Cork split grip handle, cork/composite butt cap, American Tackle Ring Lock Nanoplasma Holographic Guides, purple aluminum winding checks. Wrapped in purple main, fuschia and silver trim. Custom purple/lavender/silver marbling in the rear section. Rod is finished off with purple/fuschia/silver glitter epoxy. AMAZING!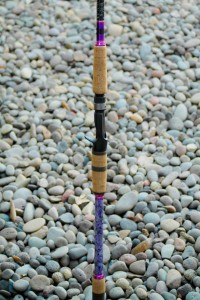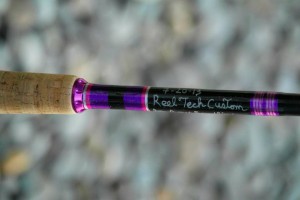 American Tackle Ring lock Nanoplasma Holographic Guides!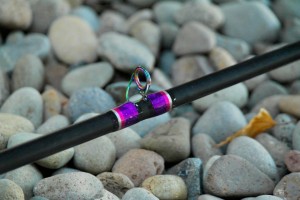 Custom purple/lavender/silver marbling with glitter epoxy: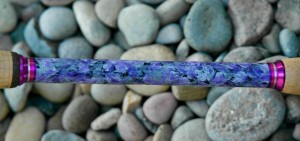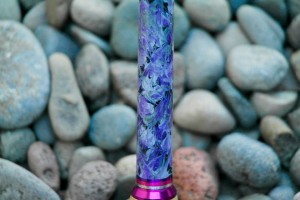 Tight lines and bent rods to all!