Delivered today and ready to fish. Albert contacted me after seeing one of my other rods on my website. He really liked the holographic look of the reel seat and the guides on one of my other builds. We discussed what he was looking for in a rod, came up with a color scheme and a design, and away we went. The nice thing about the holographic components is that they really go well with lots of thread options, and they compliment each other nicely!
MHX L902 7'6″ 8-12# blank, carbon fiber split grip handle, MH Holographic casting seat, American Tackle Holographic Ring Lock Nanoplasma guides, blue aluminum winding checks, rubber butt cap. Wrapped in metallic blue with blue/silver metallic twist thread. Finished off with 3 tone custom marbling and blue/silver glitter epoxy. Awesome!!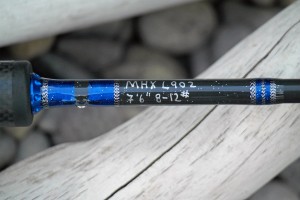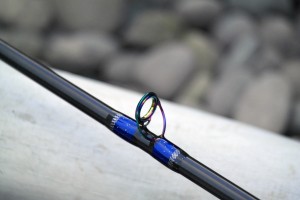 Thank you Albert for choosing The Reel Tech!
Tight lines and screaming drags!