Custom Cork Split Grip Bass Casting Rod completed and being shipped off to Tennessee tomorrow. A gift from a gal for her lucky Boyfriend. A pleasure to deal with, Nichole had a short timeline to deal with as her boyfriends birthday is this coming week. The deadline was achieved and her boyfriend now has a one of a kind bass rod on the way.
Warning to the Bass of Tennessee….Reel Tech Custom Rod on its way 🙂
MHX MB843 7′ 10-17# Blank, American Tackle Ring Lock Nanolite Casting Guides, 2 Tone Cork Split grip handle, Cork Butt with purple aluminum trim ring, Fuji ECSM Blank Through Reel Seat, Purple Aluminum Winding Checks. Wrapped with metallic purple main wraps/metallic green trim. Custom purple/green marbling done in the rear split grip area to finish off this one of a kind bass rod!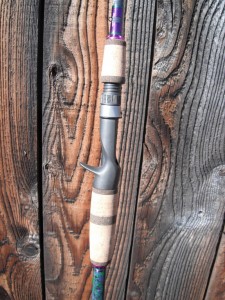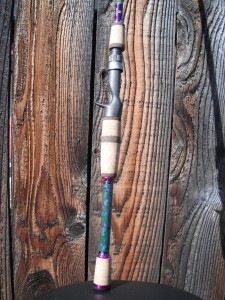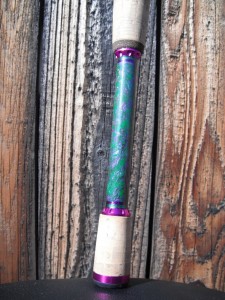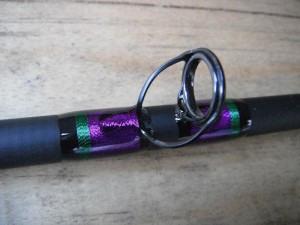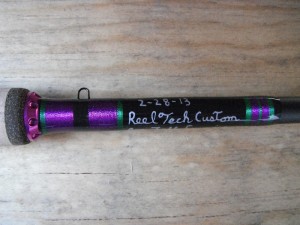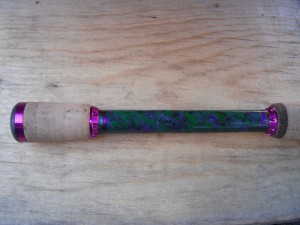 Here's to Bass fishing in style! Thank you Nichole 🙂