Nice chrome winter steelhead caught on the Main Umpqua with a 1/4 oz Reel Tech Steelhead Jig in pink/orange.  Look at that mouthful of maribou in that hen's mouth!!!  Just goes to show ya, sometimes bigger jigs get the job done!!
Serious Bendo action shot!!
Beautiful winter steelhead with a mouthful of maribou!!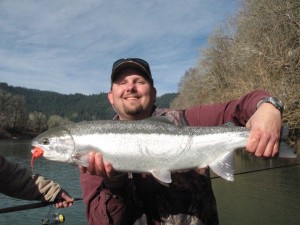 The release!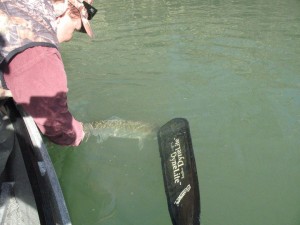 Tight lines!