Spent a couple mornings out on the water with my good friend Jon Geyer. We were float fishing and tossing big ugly bugs with assorted dropper flies looking for some summer steelhead. We had a couple of great days. The fish were willing and it was nice to fish some steelhead for a change since we have been fishing salmon so much lately.
Here is my friend Mike Hansen with his first Rogue River Steelhead: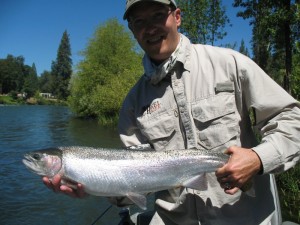 Some bent rod shots, the rods in these photos are Reel Tech Custom Float Rods as shown in the Custom Fishing Rods section. These rods are SWEET!!: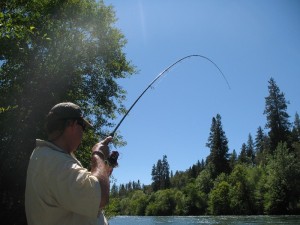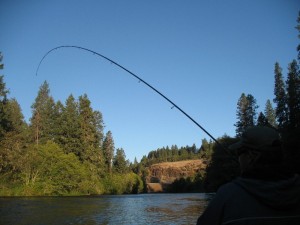 Some Rogue River Summer Steelhead: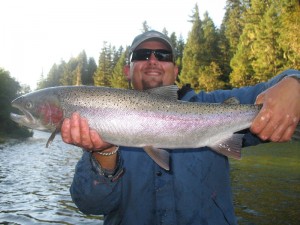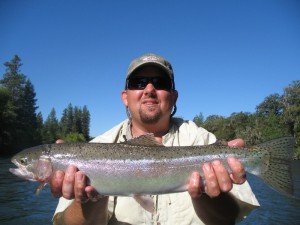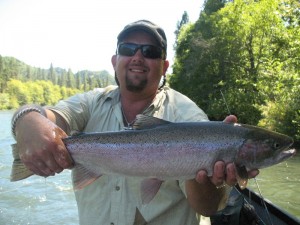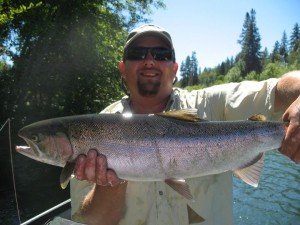 I love the Rogue River….there is always something to catch, and often times you have the hard decision between targeting salmon or steelhead….life is rough!!
Tight lines and screaming drags to all!!!!