One of my customers said he had an older G. Loomis Mohogany STR 1141 blank that he has had for quite a while and he asked if I could build it for him. I was honored to be able to build on such a classic blank, not even available any more. We went over some options, and this is what he settled on…….Elegance!
G. Loomis STR1141 9'6″ 4-8# Mohogany blank, American Tackle AERO Spin Seat, Full length carbon fiber handles, REC Titanium spinning guides, wrapped in metallic black with metallic silverback trim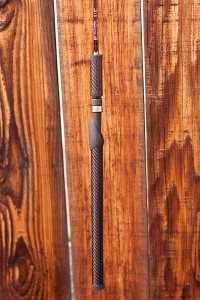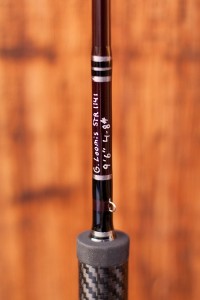 REC Titanium Spin Guides wrapped in Metallic black with metallic sivlerback trim. Classy look for a classic blank!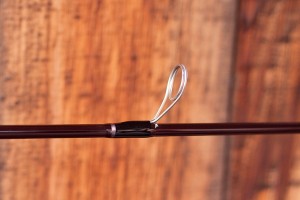 Enjoy the rod Tim! Thank you for the opportunity my friend 🙂
Tight Lines