"Hi John, thought I would let you know what a fantastic rod you built. I only drifted 20 ft when this first one took it, which was our largest today. landed another to finish out the day. I really like the rod and especially your detail work. Many Thanks! "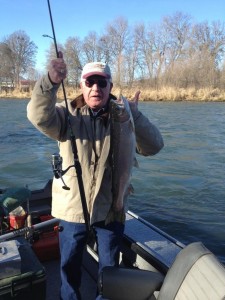 Reel Tech Custom broken in the first day, the first cast, first drift. I think that may be a new record for time it takes to break one in. LOVE IT! Makes me VERY HAPPY!
Enjoy the rod my friend, wishing you many more steelhead on your new rod!
Tight Lines….Keep em BENDO!!!