Reel Tech Premium Steelhead and Salmon Jigs
Due to increasing requests and demand, I have decided to offer Reel Tech Premium Steelhead and Salmon Jigs for sale by direct request.
Commitment to Quality
As with all of my work, I am not in the business of mass production, or sacrificing quality to get a job done quicker. I put as much care, passion, and time into these premium steelhead jigs as I do with the custom rods and reel repair. These jigs are tied one at a time, by me, and are made with quality Gamakatsu 604 2x strong jig hooks, and quality components the entire process. Whether you have held one, or look at the photos, there is no comparison to any jig you will find on the wall in the stores. I don't skimp on components, and tie a very full jig that does not come apart. Nothing looks like a Reel Tech jig in the water, and I believe this is the key to their effectiveness.
Custom Jigs - Jig Head and Barbell Options
Reel Tech steelhead and salmon jigs are tied using either a painted jig head, or by tying a lead barbell to the hook shank. They are both extremely effective. The added bonus of the barbell jigs is that they can be used in many of the "fly only" seasons as all of the components, including the weight, is tied onto the hook shank. You can choose from the proven color patterns featured here on the site, or I can make your favorite colors upon request.
Reel Tech Premium Steelhead Jigs
Bobber and jig fishing is very effective for steelhead. Customers, as well as myself, report catching up to 20 steelhead on the same Reel Tech jig throughout the course of a season, and the jig is still holding together and still producing. That is something you just don't get with a mass produced inexpensive jig made with inferior components.
Reel Tech Premium Salmon Jigs
Lots of Coho and Chinook salmon have been caught on my Steelhead jigs, but larger, bulkier, higher profile Salmon jigs cab be made upon request.
It is a personal choice, but I would not recommend these jigs if you are just learning how to fish a float/jig for steelhead. There is much to learn about reading water, setting proper depth, and recognizing what your float is telling you as its drifting down river. Through the learning process, many jigs are sure to be lost, but that is how you learn. Experienced and confident float/jig fishermen know that one of the beauties of jig fishing, is that if fished properly, your gear loss is minimal, and you can fish jigs where other methods simply cannot work.
If you would like me to hand tie you some Reel Tech Premium jigs, they can be purchased for a minimum order of five jigs for $55.
Absolutely, you can purchase mass produced jigs at a much cheaper price, but that is not what Reel Tech customers are looking for. They are looking for the confidence gained by suspending a proven, meticulously hand tied jig, made with premium components under their floats. If you want a superior product, and you are one that appreciates the time and care it takes to make it, then Reel Tech Jigs are for you. Their effectiveness is undeniable, and as with the custom fishing rod and reel repair customers, my jig fishing customers are happy too!
Bobber downs and screaming drags to all!
John Strenk
The Reel Tech
Jigs In Action!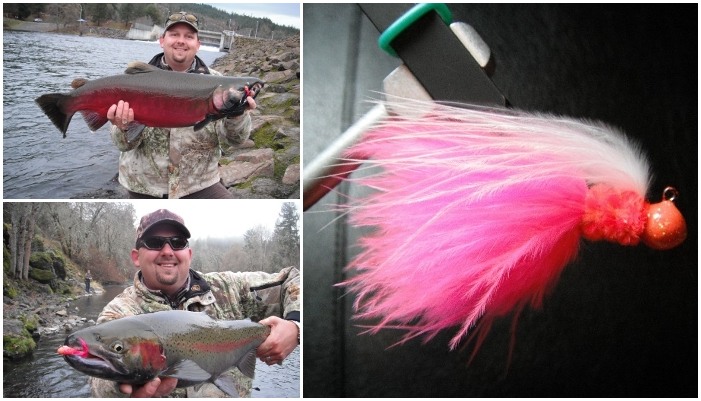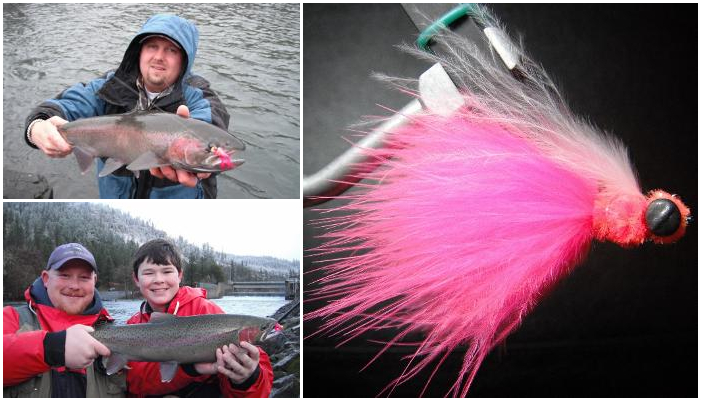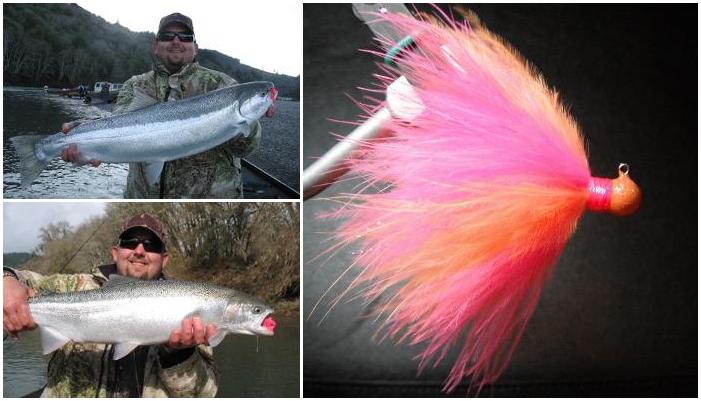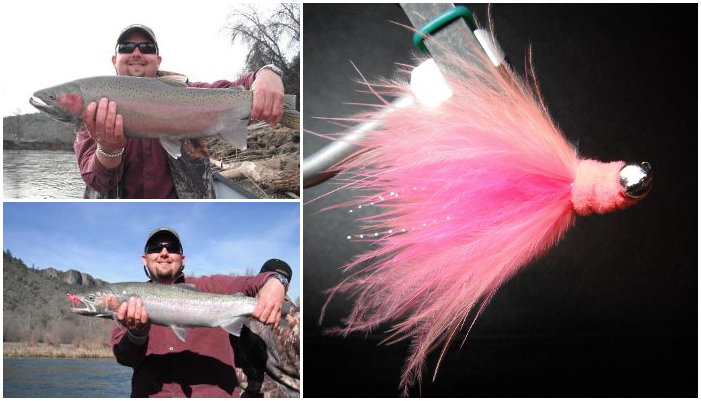 Be sure to check out the Reel Tech Premium Steelhead Jig section of the blog for additional photos.